June 11th, 2015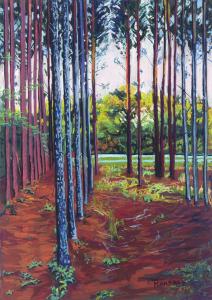 Custom framing is my day job. I have just framed the, "Tree Farm" pastel. In some ways having my own frame shop, gallery is convenient. Making a frame for myself is pretty easy it's true but it's a hard way to make a living unfortunately.
I'm concentrating of pastels this year. I can have a large number of images in a shorter time compared to oils. The down side is pastels really have to be framed.
March 4th, 2014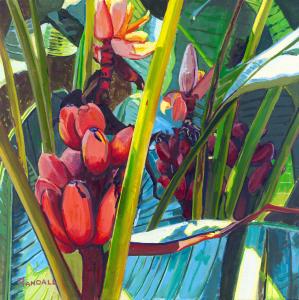 It started when I was very young. My whole family were artists. As I often say, "I was surrounded by art." My parents my Aunts, Uncles, my grandfather and grandmother, all in the arts. Many were commercial artists, my grandfather was a cartoonist, my dad payed the bills working in NYC for a large firm where he had to make illustrations, cartoons, whatever they needed. My mother painted in oils, watercolors and pastels doing portraits, landscapes, still life, etc. It is the family business. My brother and I have followed suit.